Fiber Optic Cable Assembly Repair
Have fiber optic experts repair your fiber optic cable!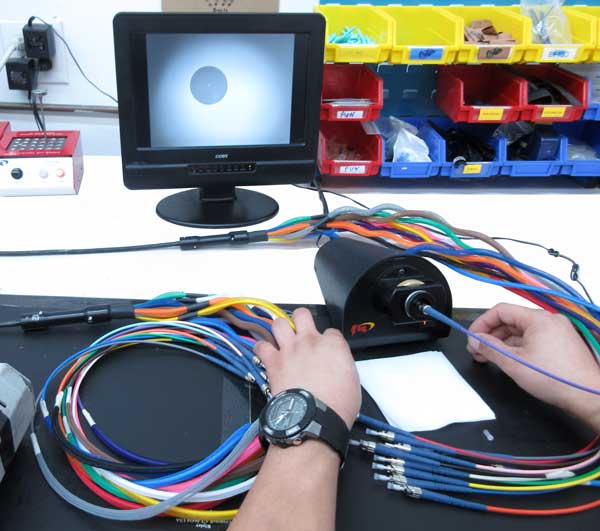 Fiber Optic Cable Repair Service
Our repair service is perfect if you want to save time and money. Some SMPTE, TFOCA-II, Expanded Beam and other cable assemblies cost thousands of dollars, so it's smart of you to know your options. You can ship your fiber optic cable assembly to us and we can repair it for a fraction of what it might cost you to replace it. Our service includes evaluation, repair and testing to make sure your cable assembly is going to do the job right for you.
Our fiber optic repair service is perfect for saving time and money!
Get a Quote on Fiber Optic Cable Assembly Repairs
Contact FIS Blue for further details by calling 1-877-347-0091.
Please fill out the form below and one of our fiber optic specialist will contact you.