FIS Blue SMPTE Tester 304M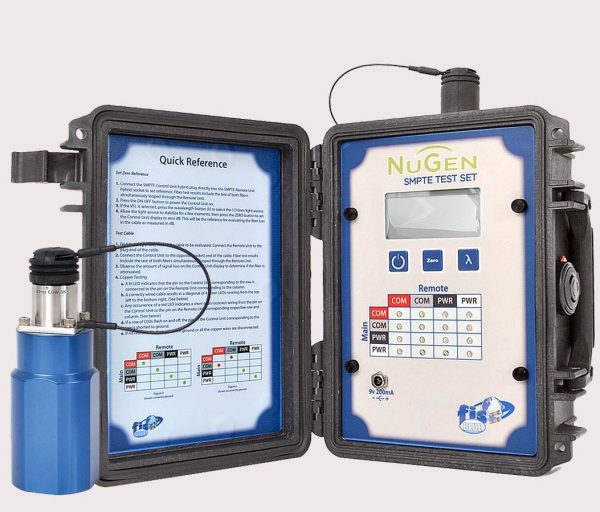 FIS Blue's Ruggedized SMPTE Hybrid Fiber Optic Cable Tester is designed for harsh work conditions where handheld units are not appropriate. The SMPTE Test Set utilizes a passive remote loopback unit for single ended testing of both optical fibers as well as power for the built-in copper conductor tests. The set checks all 4 copper conductors for continuity, polarity and shorts as well as verifying the integrity of the grounding shield in the cable with simple pass/fail visual indicators. The main control unit houses the optical fiber power meter readout, copper conductor test indicators, and the SMPTE fixed plug connector. The Remote Unit contains the SMPTE fixed socket connector. The FIS Blue SMPTE Tester 304M is proudly Made in the USA to the highest quality standards and comes with a 1-year warranty.
SMPTE Tester Features
No batteries needed for remote unit
Tests copper lines and identifies faults
Most widely accepted SMPTE tester on mobile trucks
100% MADE IN THE USA!
[gdlr_core_icon icon="fa fa-file-pdf-o" color="#1e65a0″ margin-right="3px" ]Specifications
Get a Quote on a FIS Blue SMPTE Tester 304M
please fill out the form below and one of our fiber optic specialist will be in contact with you.